Falcon Destinations (Pvt.) Ltd. is a holidays, travels and tours company with an aim to provide quality service to its customers worldwide. Falcon Destinations (Pvt.) Ltd., an all market travel agency specialising in luxurious to economical holidays and escorted tours; Worldwide Journeys & Expeditions, a long established specialist tour operator; and Riverside Travel, a successful general and corporate travel agency. We also introduced our new segment for religious trips for every faith on the Globe.
Whether you want to travel East or West, Falcon Destinations (Pvt.) Ltd. delivers consumers everything they need for planning and purchasing a whole trip. Air Falcon portal feature Holiday Packages, Airline Tickets, Hotel Reservations, Car Rental, Cruises, Hajj & Umrah and Ziaraat. From the families booking tour packages to individuals looking for a weekend getaway, Falcon Destinations (Pvt.) Ltd. provides you maximum information for planning and booking your holidays. Falcon Destinations (Pvt.) Ltd. tourism division has tried to offer you broadest selection of travel & tour products through web site but do not worry about that if you have your own designed travel plan – our travel experts will help you in designing a tailor made program to suit your needs. We offer you cost-effective price quotes but it does not mean that we compromise on quality.
Tourism for us is a passion rather than a profession and our widely traveled team, field crew and seasoned professionals who are fully committed to prove it. Falcon Destinations (Pvt.) Ltd. organizes all kind of tours related to culture, history, archaeology, trekking, mountain expeditions, desert safaris, mountain safaris, photo safaris and tours of special interests. Falcon Destinations (Pvt.) Ltd. assure you that our exclusively selected team of tour guides with the knowledge of foreign languages will turn this normal tour into a dream tour and will make you repeated returnee.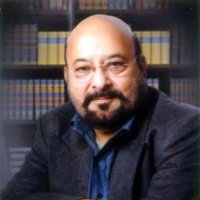 Mr. Jafar Mehdi Abedi, the CEO of Falcon Destinations (Pvt.) Ltd., a highly regarded professional in aviation and travel industry has been an itinerant traveler and a globetrotter himself for the last four decades. He felt that there was a definitive need to establish a travel organization which should ideally serve the growing travel needs of the discerning Pakistani traveler in a professional and personalized manner. The idea took root and the coming together of like minded travel industry professionals led to the formation of Falcon Destinations (Pvt.) Ltd.  Today, we are proud to state that we are attracting the young blood of Pakistan, we choose carefully the best of the lot, train them to be a travel industry professional, guide and mentor them and amalgamate them in our fold as a valued member with all tools at their disposal so they take care of the business and we take care of them.
We pride ourselves in retaining our customers whose loyalty we value, whose repeat business is the reason of our existence and we have always believed that rather than spending marketing dollars, we rely more on word of mouth publicity of our clientele, which we consider is more accurate, honest and that of a satisfied customer.
Travel business is our passion. Right from the first contact on mail or phone till the service is executed, we are always in constant touch to ensure what we promised, we delivered. Be it a simple travel ticket or intricate arrangements for a holiday, we deliver each time and every time. Our packages are designed with you in mind, customized holidays are our forte as they have the inbuilt challenge of providing what you require. The destinations we offer, we know intimately and our professional reservation consultants are always at hand to first understand your requirements and then deliver them in line with your requirements.
OUR SERVICES AT A GLANCE:
Hotel Accommodations around the World.

Tour Packages Outbound/ Inbound.

Car Rentals Round the World.

Europe Railway Pass.
Cruise in Gulf, Middle East, Europe, Caribbean, Far-East, USA & Canada.

Visa Assistance for all countries.

Travel Insurance.

Religious Visits for Saudi Arabia, Iraq, Iran & Syria.

Honeymoon Packages.
Holidays Packages.
Incentive Groups, Conferences & Congress, Marketing and Business Seminars.
OUR MISSION:
Falcon Destinations (Pvt.) Ltd. aims to be a nationwide supplier. Always strive to provide and deliver highest quality services, timely responses, convenient routes and competitive rates. We are always professionally and personally at your service. Contact us today to plan a dream holiday that will linger in your memory long after it is over.